Winkelwagen
Geen artikelen in winkelwagen.
Links
Aanbieding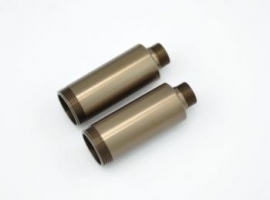 Shock body RR 811-S (2) (#600576)
€ 22,70
€ 20,99
Serpent S120 LTR 1/12 pancar EP (#410006)
Artikelnummer: 410006
Serpent is now releasing this new version of the 1/12 scale S120 platform, the S120 LTR

Focus on development has been put on front end adjustability, a new, innovative rear-center pivot system, shock-absorber position and mounting and position and overall flex dynamics. Feedback from the Serpent drivers over the past season is in this way put fully into action, combined with new ideas from Michael Salven, head of design.

Main new features:
innovative rear-central pivot system which connect the rear pod in new way with the chassis, and thus prevents any binding, creating more effective sidelink action, at any angle. With this changing roll-center is also very easy.

new upper arms combined with new steeringblocks with easy inserts to adjust kingpin inclination
chassis in new shape to allow for new rear pivot and flex dynamics

side-springs can now be used in outer or inner position

simplified front shocktower system to lower CG, 2 positions possible, one as before and one longer.
lower CG with new rear pod brackets
Needed to complete the car
- radio and receiver
- electric motor
- speedcontroller
- Lipo battery packs
- wheels and tyres
- body and wing
- paint